Healthy and nutritious meals are essential for every living being. It is not just your breakfast and lunch that matters a lot. Your dinner should also be healthy enough to provide essential nutrients and prevent health issues.
The following three healthy dinner recipes are quite delicious and nutritious. Try them now!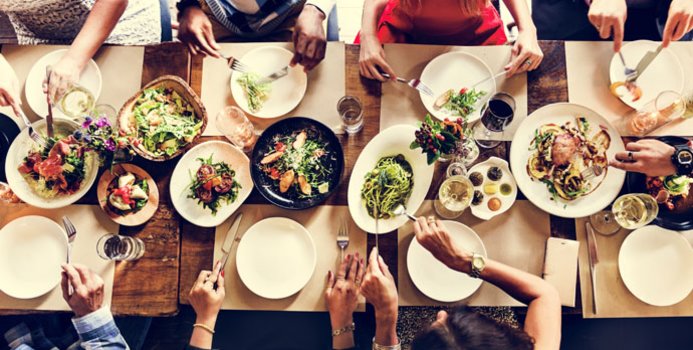 Protein-rich chicken-quinoa bowl:
Quinoa provides amino acids, omega6 fats, and various essential nutrients only in a 3.5-ounce serving. Chicken is already popular for providing a healthy quantity of protein. You can consume 28 grams of protein from 100 grams of chicken breast meat. The recipe is quite simple and straight forward.
Ingredients required:
200 gram skinless chicken breast and cut them into tiny chunks.
1-cup water
½ cup quinoa
2 cups arugula
1 sliced avocado
½ cup cherry tomatoes
2 large eggs
1 tbsp of sesame seeds
1 tbsp of olive oil
Pepper and salt to taste
Cooking process:
Apply pepper and salt to chicken to flavor it as per your taste.
Boil the water and blend the quinoa. Cover the lid and cook quinoa for the next 15 minutes.
Apply olive oil over the chicken and then cook it over the stovetop. Cook until chicken chunks get brown.
Pick both eggs and soft boil them.
Let the eggs get cool after boiling and then peel and slice both eggs.
Now get hot cooked quinoa in a bowl and then pour chicken, sliced avocado, arugula, sliced eggs, and other ingredients at the top.
This recipe takes only 30 minutes and you will have a delicious meal for two.
Healthy Tacos:
It is not something you eat daily. These are fish tacos filled with mango, avocado, and fish. You will get a rich supply of health fats and essential nutrients though this recipe. Therefore, you must try this short and simple dinner recipe.
Ingredients required:
2 tilapia fillets
15 ml olive oil
45 ml lime juice
15 ml honey
2 garlic cloves
8 grams of chili powder
70 grams shredded cabbage
5 grams sliced cilantro
32 grams low-fat sour cream
1 cup mango slices
1 sliced avocado
4 medium sized corn tortillas
Salt, cumin, and pepper to taste
Cooking process:
Put the tilapia in a bowl. Now, pour olive oil, honey, lime juice, garlic, pepper, salt, and cumin in it. Keep massaging these seasonings over the fish for the next 20 minutes.
Take another bowl and blend cilantro, cabbage, and sour cream in it. Blend pepper and salt as per your taste and then refrigerate it for the next ten minutes.
Preheat a grill at medium heat and then grill the recently seasoned fish for the next 3 minutes from both sides.
Pick the tortillas and grill it for a few seconds.
Slice the fish into equal parts and put it into four tortillas.
Don't forget to put some sliced avocados and mangos at the top before you eat it.
The cooking process will finish within 30 minutes and then you can enjoy a delicious dinner with your partner.