Famous Bachelor Dinner Recipe
Food is the third essential element of life after air and water. We cannot survive without eating. The food provides energy to our body in the form of protein, carbohydrates, vitamins which is essential for our daily activities. A proper diet also helps us to maintain a proper balance between our weight and height. This helps to rule out any possibilities of chronic diseases.
On the other hand, unhealthy eating habits can contribute to problems like obesity.
For people who are living a bachelor's life either due to their job, or studies have no other options. They have to depend either upon mess, canteen, hotels or tiffin services for their daily meals. But this food is not healthy as they are commercial with the aim of making money. They use substandard oil and spices in their cooking, which can affect the health of a person in the long run.
If you are also a bachelor, then this article is for you. Because in this article, we have collected some delicious Indian cuisine foods that are easy to prepare and are less time-consuming. They are healthy to eat as you know all the ingredients that go into it. So, without wasting any time, lets dive in and learn about these recipes.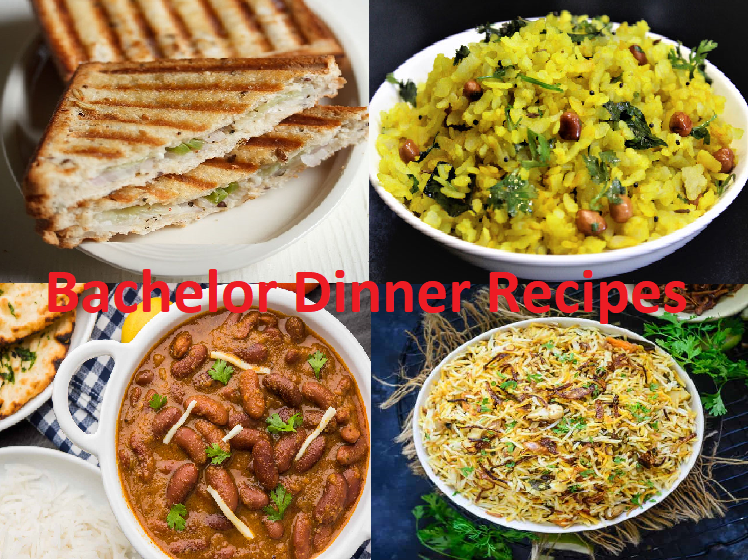 Sandwiches:
If you are a lover of bakery products and want something light for your breakfast. Then sandwiches should be on your list. They are easy to make and have a different variety that you can try. You can make mayonnaise sandwiched which have vegetables and salad items like cucumber.
It is oil-free and healthy. If you want some heavy version, then you can have a potato grilled sandwich. It is commonly known as the Bombay sandwich. It can be made with green chutney and spices, which enchases its flavors. Or you can have a traditional sandwich.
Poha:
It is a traditional western Indian breakfast. It is made from the faltered rice and looks very colourful due to its various ingredients. The cooking time required is of 20 minutes. It is also light on the stomach and easily digestive.
Poha is a complete meal and good as a breakfast option. It is a good source of carbohydrates. This provides energy for our daily routine work. Another nutritious value that comes with it is rich in iron, Fibre, and antioxidants. It is generally in dry form and can be eaten with tomato sauce and coriander chutney.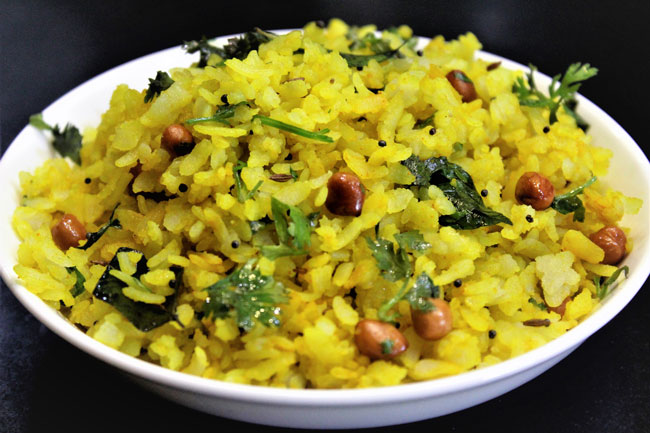 Rajma:  
It is delicious, colorful, flavourful curry with beans. It is full of spices and thick curry prepared from onion, garlic, Bay leaf, tomatoes. It can be eaten with chapatti or rice. The rajma is the powerhouse of protein, fiber, magnesium.
High fiber helps in digestion and keeps your heart healthy. It can be prepared with less effort. And requires 30 minutes to cook. There is various readymade special masala for rajma available in the market that can be used. However, you can prepare with your combination of masala.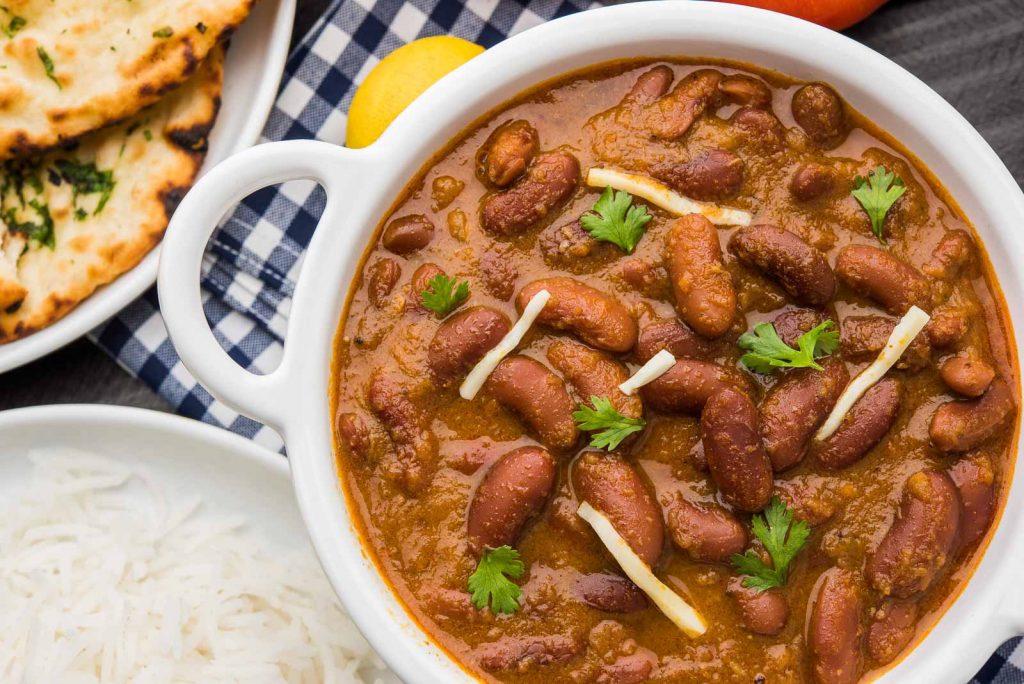 Biryani:
Veg Biryani is a famous spice and vegetable mixed favored dish. It is a quick and easily prepared dish. It can be prepared within 30 minutes. It is prepared with various layers of basmati rice and biryani curry.
You can eat this with either mint raita or plain curd. It can be easily prepared in either cooker or any flattened vessel or pot. This dish looks great and colorful due to colorful vegetables like onion, tomatoes, carrot, peas, beans, cauliflower, and paneer, etc. Another popular dish of the same kind is tahari. The only difference is the use of spices.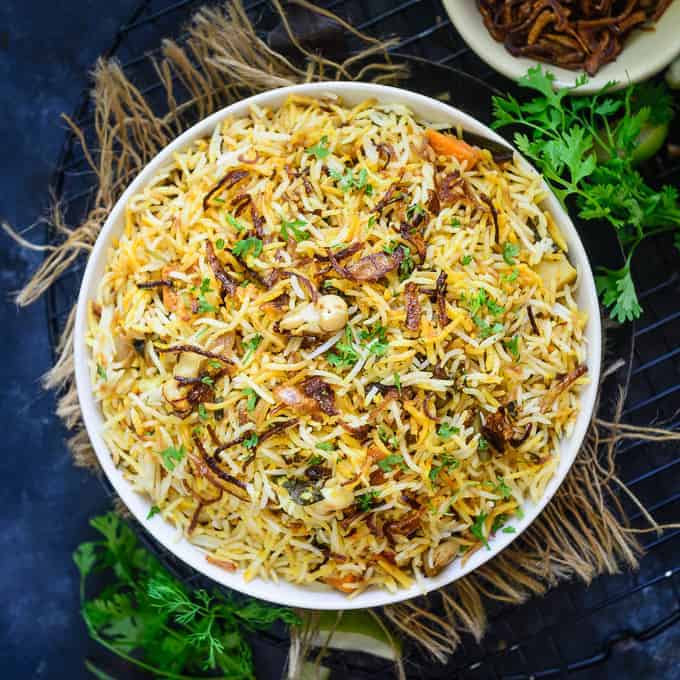 Chicken Curry:
If you are a non-veg lover then chicken curry or murgh Kari is a great option for you. It is slightly creamy, thick, and red with great texture. The curry is generally prepared from bay leaf, garlic, onion, garam masala, green chilies, and tomatoes.
You can even add coconut milk to increase its taste and texture. You can easily eat it with tandoori Roti, Chapatti or naan, plain rice or with jeera rice. One can add garam masala or spices according to his or her tastes and preferences.
Paneer Butter Masala:
It is a north Indian famous dish made from Indian cottage cheese or paneer. It is perfect for the dinner option. The curry is thick with a creamy texture and rich look. It is prepared with onion tomatoes, green chillies, garlic ginger paste.
You can also add cashew nuts and fresh cream, which will further increase the thickness of the gravy and also enhances its taste. You can eat this with plain rice or jeera rice and also with any kind of Indian bread like chapatti, puri, naan, lacchha paratha, tandoori roti.
Conclusion
These are some of the suggestions that a bachelor person can easily prepare. However, Indian cuisine is full of various dishes that are full of nutritious values and rich in proteins, carbohydrates and can be prepared easily.   
Also Read: South Indian Famous Breakfast Recipe
Also Read: BENEFITS OF DRY FRUITS
You can also find us Facebook Page.