Follow our Food Recipe and Make Bread Bonda in simple Steps at Home.
Prep Time30 mins
Cook Time15 mins
Total Time45 mins
4
Boiled Potatos
Medium Size
1
Medium Size Onion
Finely Chopped
½
cup
Boiled Peas
Frozen peas can be used
Green chillies
Finely Chopped
Paneer
Cut into small cube pieces
Coriander Leaves
Finely Chopped
1
tsp
Red Chilli Powdered
1
cup
Water to make bread balls with stuffing
Potato Stuffing
1
Peel Off the boiled potatoes.
3
Now Mix - Chopped Onion, Chopped Green Chilies, Pea, Chopped Coriander Leaves, Small pieces of Paneer, Salt, Black Salt, Red Chilli Powder, Anchor Powder, Cumin Seed Powdered, Hing, Coriander powder, Chaat Masala
4
Mix them properly, your stuffing is ready.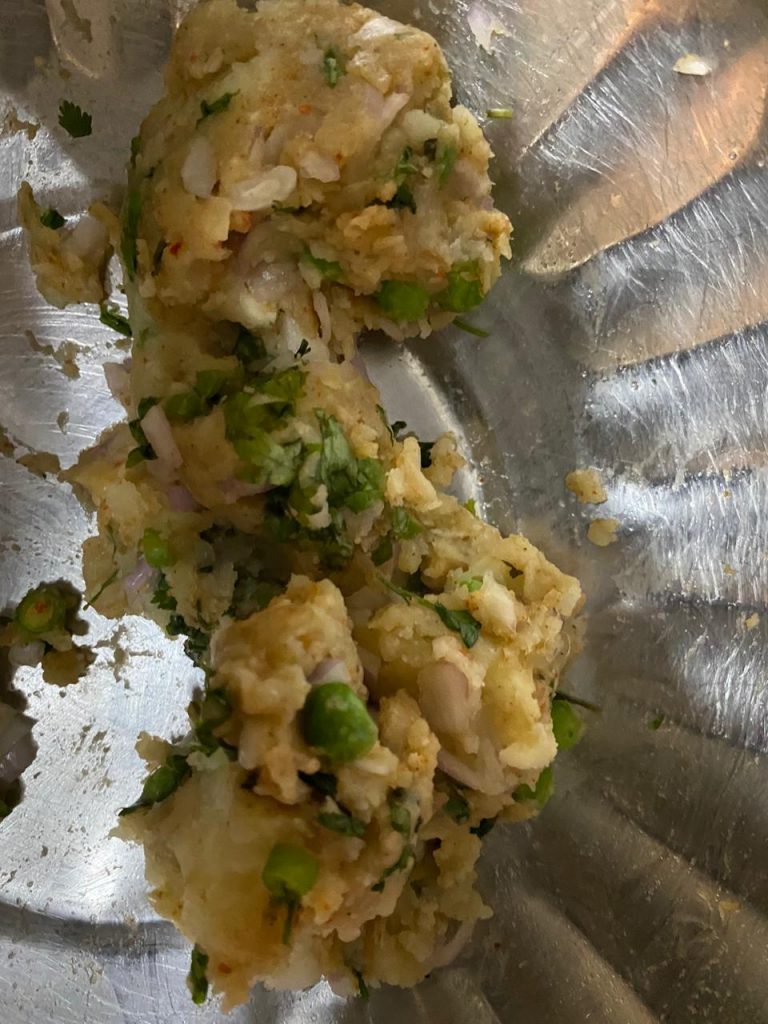 Bread balls
5
First take breads and cut the corners for all the bread slices.
6
Now take one slice of bread, spread few drops of water on the slice and then press gently.
7
Bread becomes soft and flatented, put the lemon size stuff into that flatented bread.
8
Now wrap the bread from all four corners so that stuffing will be covered by bread. ( You can wet your hand and then start wrapping to make ball shape )
9
Keep that bread stuffed balls aside and repeat same procedure for all the bread slices.
Frying
10
All the bread balls ready to fry.
11
Take a kadai and pour oil to deep fry the bread balls.
12
Make oil heat properly and make gas on medium flame, then starting frying bread balls don't touch bread balls immediately as you put in the kadai.
13
Check the bread balls continuously as brown color appears then turn them for other side to fry.
14
Take our the bread balls on tissue as they will fried properly from both sides and get brown color.