The World Health Organization declared Covid-19 or the corona virus as a global pandemic. This virus poses a major threat to humanity and everyone should protect themselves from this deadly virus. So far, there is no vaccine available for this infectious disease and the world is fighting against the coronavirus. Thus, we should know the important things to protect us from this contagious disease. Building a good immune system is very important during this pandemic period. We can consume lots of immunity booster for corona.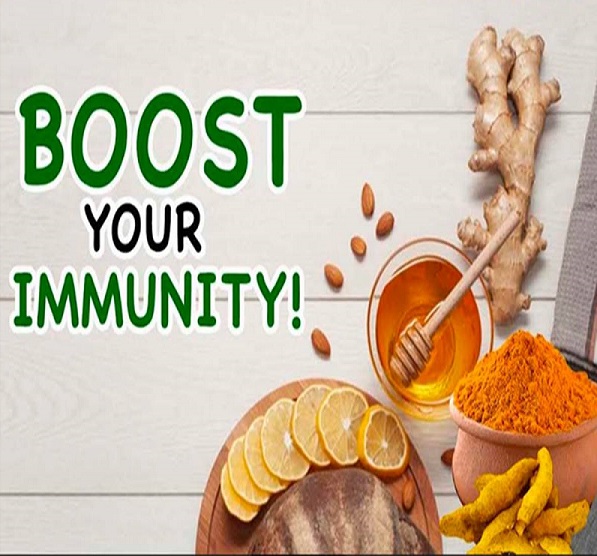 Immunity and Corona Virus:
We all require a good immune system due to the emergence of Covid-19 or coronavirus. This highly contagious virus can be controlled through a healthy immune system. The individuals who have hypertension, diabetes, cardiovascular disease, and other respiratory problems should improve their immune system because they have a higher chance of infections. If you possess a good immunity power, then the COVID-19 becomes a minor infection and this can be achieved by consuming immunity booster for corona.
Boost your immunity against coronavirus using these essential ways:
1. Consume immunity-boosting foods and vitamins:
A nutritious diet is very important during this pandemic period. You can prevent you from this infectious disease by having a healthy immune system. Still, now, there is no vaccine available for coronavirus, so we should build a strong immune system by consuming vitamins rich food and some immunity booster for coronavirus.
Yogurt: Natural probiotics are available in yogurt and helps in generating some good bacteria in our body. So, for building your immunity you can consume yogurt.
Veggies, fruits, and seeds: Eating plenty of veggies, fruits, and seeds can help you in boosting your immune system. Further, you can regularly consume veggies and fruits that are rich in ascorbic acid and beta carotene. The good option against infectious disease is spinach, broccoli, bell pepper, mushrooms, and tomato.
Natural anti-virus foods: Some of the natural anti-virus foods that provide us protection from infectious diseases such as corona are star anise, tulsi leaves, ginger, and garlic. Tulsi drinks can be consumed to boost immunity and can flush out the toxins. Garlic has a component namely allicin that has many medical properties.
Turmeric: One of the wonderful spices that are available in our kitchen is turmeric. It has a wide range of anti-oxidants and anti-inflammatory properties. The component namely curcumin present in turmeric helps in healing infections. To boost immunity you can consume turmeric milk.
Zinc: The immune system and metabolism functions can be boosted by zinc. You can consume zinc-rich diets such as pumpkin seeds, cashews, chickpeas, and other seeds or zinc supplements.
Vitamins: You can consume vitamins such as Vitamin C and Vitamin D. These vitamins play a major role in strengthening immunity. Vitamins are rich in citrus fruits and vegetables such as lemon, orange, and others. Vitamin D is rich in egg yolk and mushrooms.
Chicken soup or bone broth: This soup can treat clods and helps to recover from the infections. Homemade soup with chicken and good veggies can boost immunity during infections.
Also Read: Boost Your Body Immunity
2. Antioxidants:
The powerful antioxidants in the body are glutathione that invades the damage-causing free radicals and can repair the tissues. These antioxidants build proteins and chemical that boosts our immune system. The component that promotes the production of glutathione is N-Acetylcysteine. The bioflavonoid namely quercetin found in various vegetables and fruits. This supports the capacity of antioxidants and protects the lung tissue. The major sources of antioxidants are peppers, leafy green vegetables, apples, fennel leaves, grapes, oregano, green tea, red onion, and black tea.
3. Get adequate sleep:
Good sleep is important for health and it helps to boost the immune system. Studies suggest that people who suffer from insomnia have less immunity. A person should sleep for about 7-8 hours and it is the best way to build immunity. The lack of sleep can impair immunity and cause infectious diseases.
4. Stay hydrated:
One should drink eight to ten glasses of water every day to keep their body hydrated. The body can flush out toxic agents through hydration and helps in the reduction of infections. Citrus fruits and coconut water are some alternatives for water.
5. Do regular exercise:
Everyone should have a regular exercise routine. Depending on the stamina you should do exercise 30 to 45 minutes and it is recommended to boost your immunity. Metabolism is improved through regular exercise and it is directly related to body immunity. You can also do meditation.
6. Avoid alcohol, smoking, and other addictive substances:
Consumption of alcohol and other addictive substances can damage the immune system. So, during this pandemic situation one should avoid alcohol consumption. Further, smoking habit weakens the capacity of the lungs and causes damages to the respiratory tract and its cell lining. These cells are very important in fighting against the infection causing agents that enter through the nasal orifices.
During this pandemic situation, everyone should consume an immunity booster for corona that fights against the infection causing agents. By staying indoors, following basic hygiene, hydrating, and eating a healthy diet everyone can limit the exposure to the virus.